Shop by test name, symptom or disease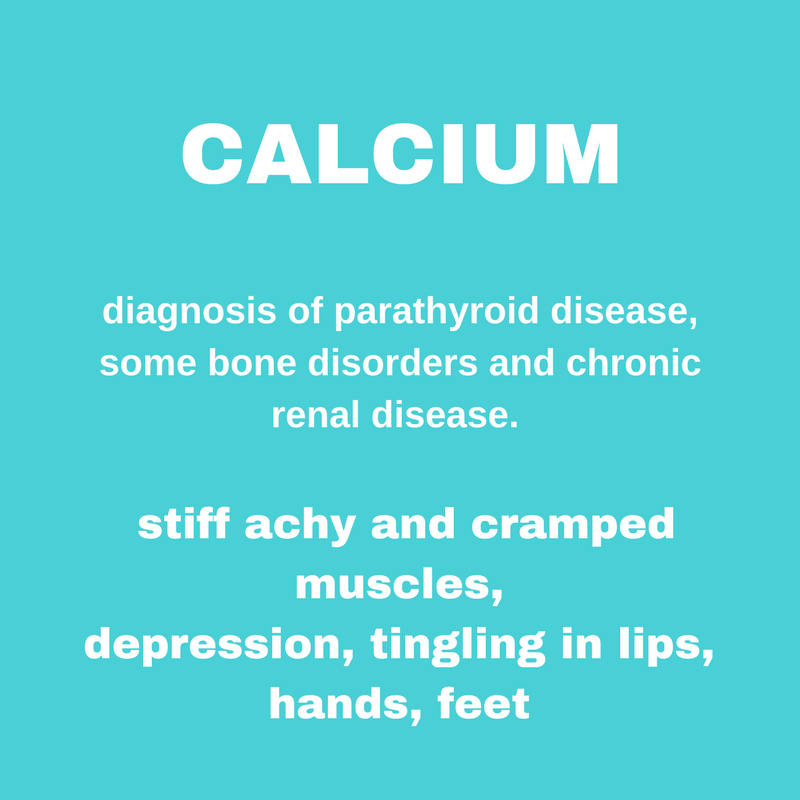 CALCIUM
SKU 303
Product Details
Why Test Calcium Levels?

Low calcium levels in blood is is called hypocalcemia. A low calcium level may result from a problem with the parathyroid glands, as well as from diet, kidney disorders, or certain drugs.

As hypocalcemia, low calcium, progresses:

Muscle cramps are common
People may become confused,
Depression
Tingling in the lips, fingers, and feet
Stiff achy muscles
Usually detected by routine blood tests
Calcium and vitamin D supplements may be used to treat hypocalcemia

Calcium is one of the body's electrolytes which are minerals that carry an electric charge when dissolved in body fluids such as blood (but most of the body's calcium is uncharged). Although most of the body's calcium is stored in bones, some circulates in the blood. About 40% of the calcium in blood is attached (bound) to proteins in blood, mainly albumin. Protein-bound calcium acts as a reserve source of calcium for the cells but has no active function in the body. Only unbound calcium affects the body's functions. Thus, hypocalcemia causes problems only when the level of unbound calcium is low. Unbound calcium has an electrical (ionic) charge, so it is also called ionized calcium.



Save this product for later