Shop by test name, symptom or disease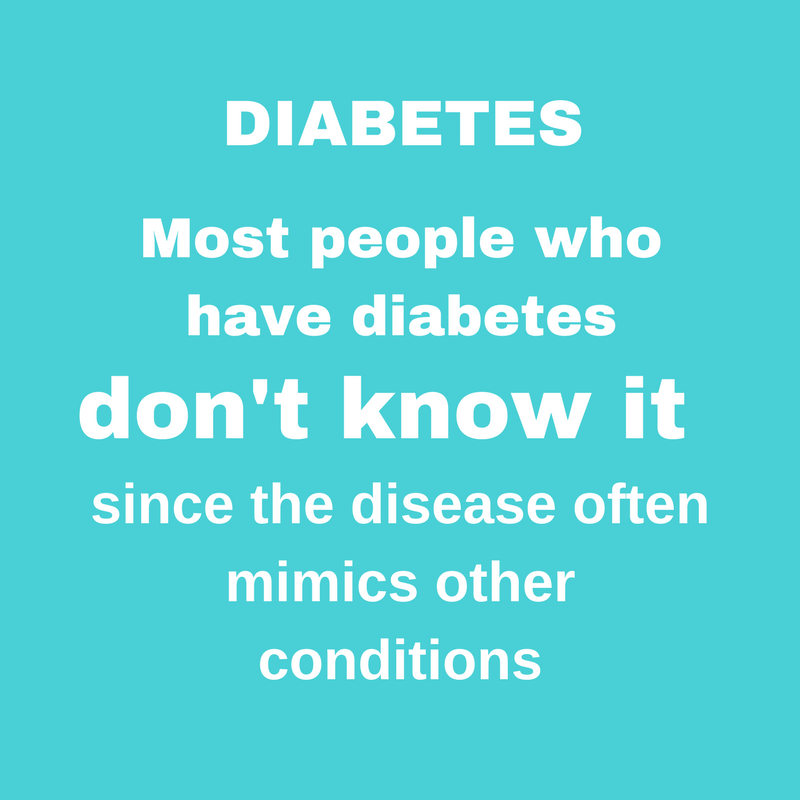 DIABETES SCREENING (Diabetic)
SKU 561-372
Product Details
Why Take This Test?
Diabetic? Think you might be? Insulin levels are ordered when a low or high glucose test is noted on examination or the patient is presenting with acute or chronic symptoms of low (hypoglycemia) with the following symptoms:
Sweating
Heart Palpitations
Frequent Hunger
Confusion or Cognitive Changes
Blurred Vision Randomly
Dizziness and Fainting
Seizures and Loss Of Consciousness - serious cases
What Tests are Included
Comprehensive Metabolic Panel
Urine microscopic
Lipid Panel
HbA1C -Average blood glucose (sugar) level - why? Because red blood cells in the human body survive for 8-12 weeks before renewal thus measuring glycated haemoglobin (or HbA1c) can be used to reflect average blood glucose levels over that duration, providing a useful longer-term gauge of blood glucose control or how well your body has managed blood sugar levels in the last three months. Out of range results indicate either diet or medication needs to be adjusted or that a medication taken such as steroid medicines, has elevated your blood sugar levels which can cause damage. make certain to let your doctor know if you are diabetic if they prescribe a steroid medication as additional monitoring needs to be implemented.
This is a basic screening. Results may determine that further evaluation is required in order to determine the underlying cause of symptoms.
Why Is Diabetes Such a Big Health Concern?
Long before symptoms even occur your body will suffer internally from even the slightest fluctuations with over/under production of insulin in your body. Establish a baseline and monitor especially if you are overweight or have a hereditary predisposition to Diabetes.
Health Concerns Related to Diabetes
Mortality - this disease out of control kills and seriously diminishes the quality of life. Check out these statistics. If they don't scare you they should. Diabetes is a disease that is
Heart Attack - 10X the Risk to Die from a Heart Attack or basically if over 65 it goes to 68% will have a heart attack if Diabetic! Let's control this now! The American Diet is taking us down the Diabetic Path. Start young and make the changes to avoid, manage and control this wicked disease.
Stroke - As if a Heart Attack isn't bad enough - yeah 1 in 6 over 65 have this happen. Stop it now by early diagnosis and management.
Life Expectancy - Diabetes shaves 5-8 years off your life or more.
Death by Heart Attack - Risk Level goes up to 2 to 4 times more likely to die! Why wait for the symptoms to manifest? Monitor for this now. You live in the US and you know what you eat and you know that we ingest too much sugar and too many chemicals that are endocrine disruptors.
Blindness- Well guess what? The leading cause of new blindness cases in the USA is amongst ages 20-74 and fro Diabetes!!! Still want to ignore this disease?
Everything becomes more complicated with diabetes and this is probably why even suffering from depression is twice as likely for diabetics. Other complications include retinopathy, cataracts, glaucoma, periodontal disease, carpal-tunnel syndrome and other nerve entrapment disorders, colorectal cancer and urinary tract infection.
All of these risks are thrown at us daily online and from various health educators. It is so overwhelming that it is easy to ignore or deny. Look, for less than a dinner and a movie date ,you can evaluate how your body is making and processing sugar. Maybe you have random symptoms like after a night of heavy eating and alcohol intake. This can be an early sign. Monitor and manage. Live long and prosper with a healthy body to enjoy all that life has to offer.
Have someone you love ad worry about? Gift this test to the. This is one bundle of labs you should not exclude from your regular wellness monitoring.
Test Prep:
Fasting Required. Do not eat or drink anything except water for 8 hours prior to testing.
Diabetes, diabetic, blood sugar, hypoglycemia, hyperglycemia
Save this product for later